Your Friday Night Just Got Arty!
A POST-WORK PARTY LIKE NO OTHER
DEAR READER!

Cocktail o'clock just got arty. Kick-start your weekend with us at our Friday Late!

The Other Art Fair's Friday Late is an eclectic mix of art, music, performance and cocktails, ready to take you from work to the weekend in four fun-filled hours.

Read on to find out what's in store and then grab your ticket with 25% off, using the code 25OFF.
Save 25% off all Friday, Saturday, and Sunday tickets with code 25OFF*
YOUR LATE NIGHT LINE-UP
Join us from 6-10pm for a Friday night like no other, here's just a taste of what's on:
Stir Creativity with Bombay Sapphire
Stir your creativity at The Bombay Sapphire Bar. Take part in an interactive cocktail quiz or peruse the different botanicals and flavours at the bar and be matched with an exclusive cocktail, designed in partnership with some of Sydney's best cocktail bars.
Handpoked tattooing with INK SPHINX by Nina Pirola & Nah Mate
Steel yourself at the bar and then head over to our hand-poked tattoo area, to get yourself some fresh ink. This year we will have not one, but two, tattoo artists, ready to create a work of art where you are the canvas!
Priced from $150.
The Birds
Take in a new interactive sculpture from Studio Eness x Fever Originals, as an exclusive preview of Fever Original's upcoming Nature Illuminated exhibition in January, 2022.
Society6 Illustration Corner
Head over to the Society6 Illustration corner to meet local illustrators Aley Wild, Georgia Frew and Harley & J, and take home an on-the-spot illustration, for free!
Live DJ Sets
We've got beats to get you dancing through the weekend with our live DJ sets at the Fair, courtesy of Musicland.
Starting at 6pm and running until close.
Neon Nudes
Brighten up your Friday night as you enter a UV-lit room for some life drawing in the dark.
Get yourself some neon paint, pick up a paintbrush, and create a glowing work of art.
Save 25% off all Friday, Saturday, and Sunday tickets with code 25OFF*
INTRODUCING…EVANESCENT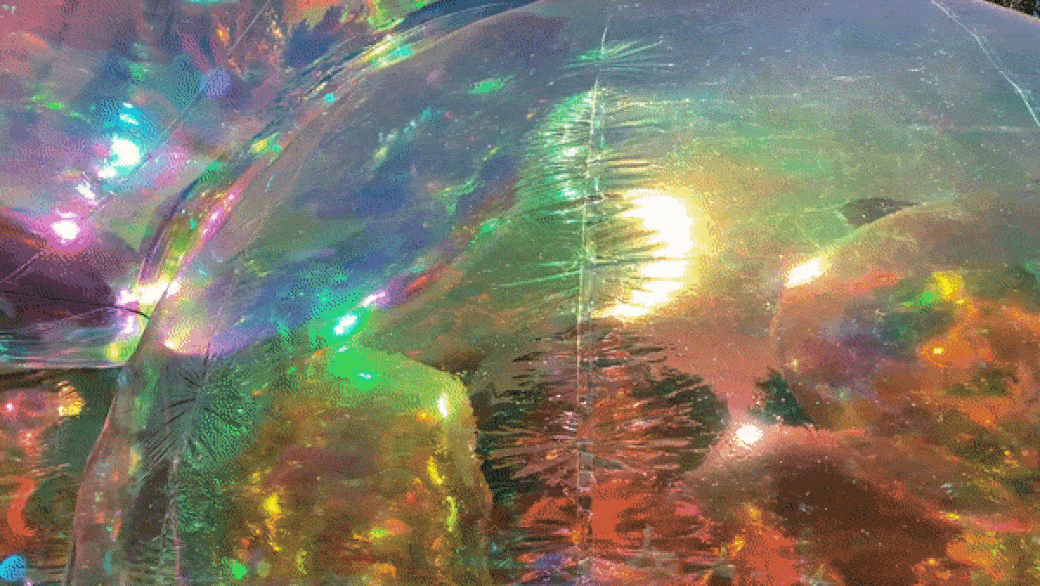 Enjoy the ethereal quality and magic of bubbles, with local artist studio Atelier Sisu's latest work, 'Evanescent'.

Evanescent appeals to our universal playfulness and childlike wonder, leaving us to ponder impermanence and the ever-changing human experience.

Taking pride of place in the middle of the Fair, you can immerse yourself in these oversized, transparent structures as you navigate your way around the Fair.
Save 25% off all Friday, Saturday, and Sunday tickets with code 25OFF*
Please note, in line with the latest NSW Government road map, it is now compulsory for all visitors to The Other Art Fair to show proof of Covid-19 vaccination to gain entry.If you would like to know more about our plans for The Other Art Fair Sydney, please have a read of our Safer Fair Plan and Visiting Information below.

Alternatively, if you have any further questions, please reach out to the team at hello.au@theotherartfair.com.
A WORD FROM OUR PARTNERS
HOW TIME OUT READERS ARE HELPING VENUES REVIVE
The winners of Time Out Sydney's Bar and Restaurant Revive Awards have been announced! These 'people's choice'-style awards invited readers to vote for their favourite venues and give them a boost as they come out of lockdown.
Readers voted in 18 categories ranging from 'Favourite Cocktail Delivery' and 'Favourite Dessert Delivery' to 'Favourite Pub' and 'Favourite Fine Dining Restaurant'. There's also a Community Spirit Award to acknowledge acts of charity and goodwill in the hospitality industry.
Find out who the winners were, and where to visit next, on Time Out Sydney's Instagram or Facebook pages.
A NEW SUBSCRIPTION OFFER FROM ART EDIT MAGAZINE
Art Edit is a magazine about living with art for interior designers, homeowners and art buyers. They profile artists, designers, art lovers, collectors and galleries across Australia, New Zealand and beyond. The magazine provides readers like you with advice on where to find art, how to buy it and useful hints on how to install, style and look after it.
You can meet the Art Edit team and pick up a copy of the latest edition at the Fair at stand 090.
But, if you are in need of a more regular art fix, you can also take advantage of Art Edit's special offer for The Other Art Fair subscribers, and claim a 12-month subscription + 1 bonus issue for $55.