Brand New Classes Announced for Winter
We are delighted to announce a range of new themed seafood cooking classes, taking inspiration from various cuisines around the world. Our engaging, hands-on cooking experiences help you to gain valuable cooking skills, confidence in handling seafood, and fun bonding time with your friends and family.
Read all about our new classes below!
Luxurious Laksa

In this class, you'll learn how to make a luxurious and traditional laksa lemak – the perfect winter warmer. This dish was a favourite from our at-home recipe kits, SSS@Home, and uses decadent Moreton Bay Bugs.
Flavours of Thailand

Let Sydney Seafood School take you on a Thai sojourn, and learn all about Thai flavours and ingredients you might not have heard of before! You'll finish with a delicious dish of stir-fried tamarind and coconut prawns.
Taste of Japan

Japanese food is famous around the world for its freshness and flavour. Let our expert demonstrators take you on a trip to Japan, to master a two-course Japanese seafood menu using some of Sydney Fish Market's freshest ingredients.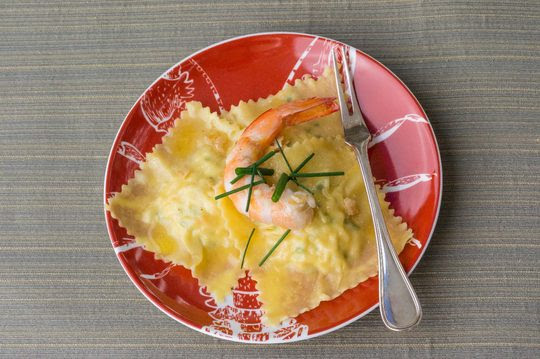 Pasta Workshop
Book into this class to master the art of fresh pasta making! We will teach you how to make fresh egg pasta and ravioli from scratch, with deliciously simple sauces and fillings – all ideal for family dinners or casual entertaining.
Upcoming Cooking Experiences…
Check out some of the classes we have coming up over the next few weeks… They make for the perfect winter outing or date night, and you'll leave with a huge range of new skills!
Black Pepper Crab (June 26)

Singapore is an island where seafood is a national obsession, and Black Pepper Crab is one of the nation's most iconic dishes!

Combining fragrant black pepper with sweet crab meet is a guaranteed flavour sensation, and it's fun to make too!
Paella (June 27)

Our guests love this class for the huge variety of seafood it allows you to work with!

Teaching you to cook a flavoursome Spanish Paella with crab, squid, prawns, mussels, and fish, this class teaches you a range of skills that you will use in the kitchen for years to come!
Kids Dumpling Class (June 29)

Give kids the confidence to create their own meals!

At this hands-on lunchtime class they'll make pot-sticker chicken and chive dumplings and poached prawn dumplings, then sit down together to enjoy the results.
Kids Sushi Class (June 30)

Everybody loves sushi, and it tastes even better when you make it yourself!

At this super fun class, kids will learn to prepare different types of sushi, including traditional nigiri-zushi (fish-topped rice), sushi rolls, and hand-rolled sushi cones.
Singapore Chilli Crab (July 3)

One of our most popular classes, this hands-on experience teaches you how to prepare and handle fresh Blue Swimmer Crabs and turn them into a decadent and messy Singaporean dish.

The spicy, thick sauce, sweet crab meat, and tasty side serves of mantou buns and green beans make this class a standout!
Seafood BBQ (July 4)

This class allows you to take your weekend BBQ from casual to gourmet, cooking a smorgasbord of dishes including Herb-marinated Prawns, a Thai-style Squid Salad, and Grilled Salmon with Lime Mayonnaise.

This class is perfect for a family outing, with kids over 10 welcome to join the fun!
SSS Class Gift Certificates

Sydney Seafood School's ultra-exclusive in person classes make the perfect gift for any seafood or cooking enthusiast.

Learn how to make dishes like Singaporean Chilli Crab, Seafood BBQ, Sushi and Sashimi, or Spanish Tapas – with our quintessential three-step process: watch, cook, eat!
You are receiving this email because you are on Sydney Seafood School's database, having booked a class, purchased a gift certificate or asked us to add you to our mailing list for recipes and information on upcoming classes.
Sydney Seafood School
First Floor, Waterfront Arcade
Sydney Fish Market, Bank St
Pyrmont, NSW 2009
Australia
Update Preferences | Unsubscribe